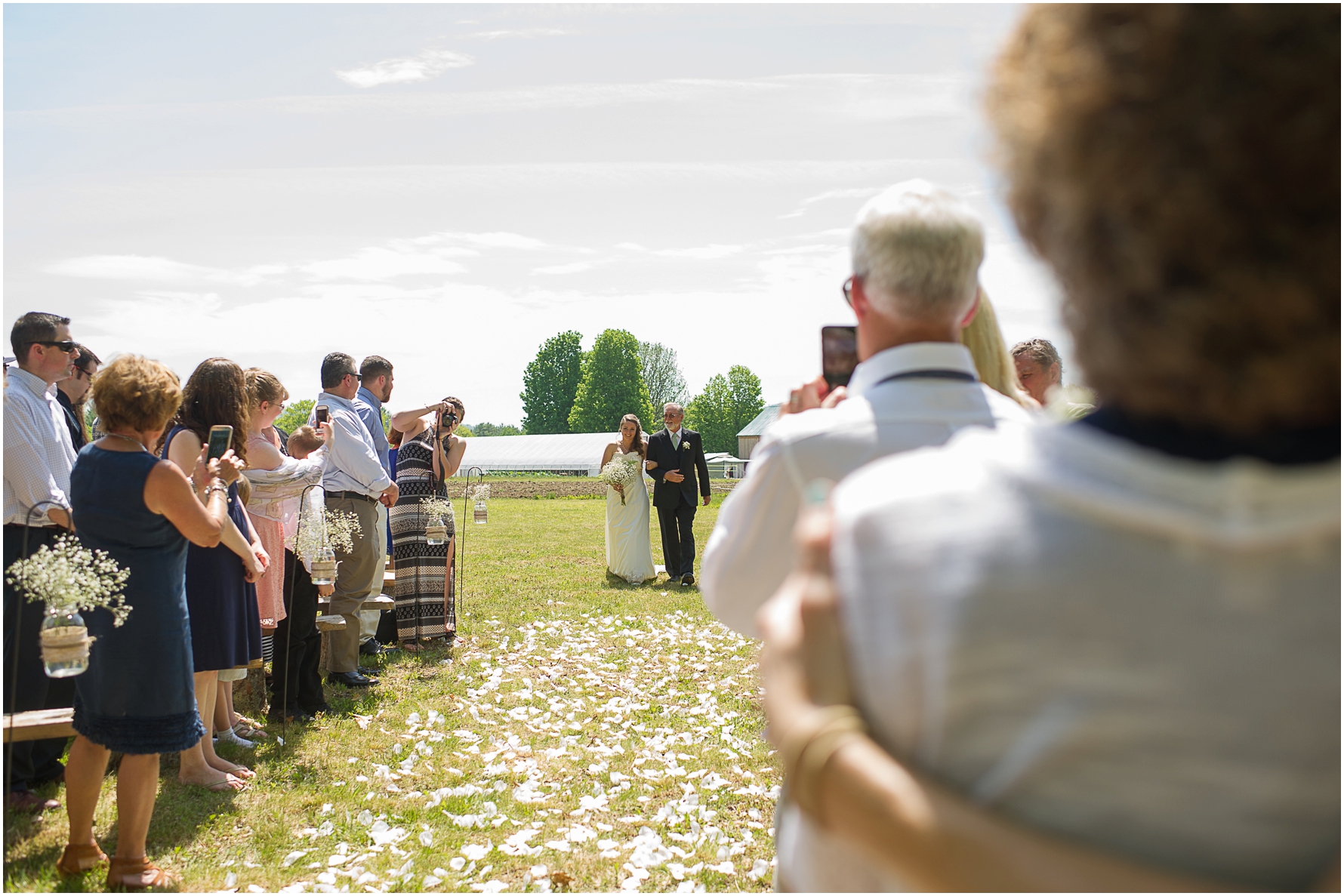 This is something that has been on my mind for some time now and I'm just getting around to writing about it. I have photographed so many weddings. So. Many. I've been a guest at a lot of weddings too. Before I started in the wedding industry I attended a lot of weddings before everyone had a cellphone. I have to say that the amount of cell phones out during the ceremony now is crazy.
I recently shot a wedding where I counted 8 phones just in the view of the bride walking down the aisle. If you are just like me you love taking pictures. I get it, I really do. I was guilty of this too. You want to have the pictures of your loved one walking down the aisle. Or seeing their bride for the first time. But what if we all lived in the moment and enjoyed seeing the ceremony through our eyes and not a screen on our phone or ipad.
If you are getting married and are in the midst of planning your day why not have an announcement before the ceremony starts to have your guests put their phones away and just enjoy the moment. Be present for the most important part of the wedding day. This is why your friends and family hired a professional so that guests could just simply enjoy the ceremony. After the ceremony by all means go crazy taking pictures and hashtag away!