It's been a while since I blogged and a lot has happened over the summer! We had a lot of wonderful weddings and I'm excited to share them all. First I wanted to post a little of what we did on our night out in Portland, ME. Jared and I love to eat and try new food. Its been so great living in Brooklyn, NY with the endless food options. Neither of us had really visited Portland or eaten at any of their fine restaurants so we were excited to see what they had. We were not disappointed! First we stopped for some cocktails and a little appetizer before dinner at Eventide.  This is a great little seafood raw bar restaurant that has some great decor. I really enjoyed the bright little space. I love seafood and anything fresh so I was really excited to try this place.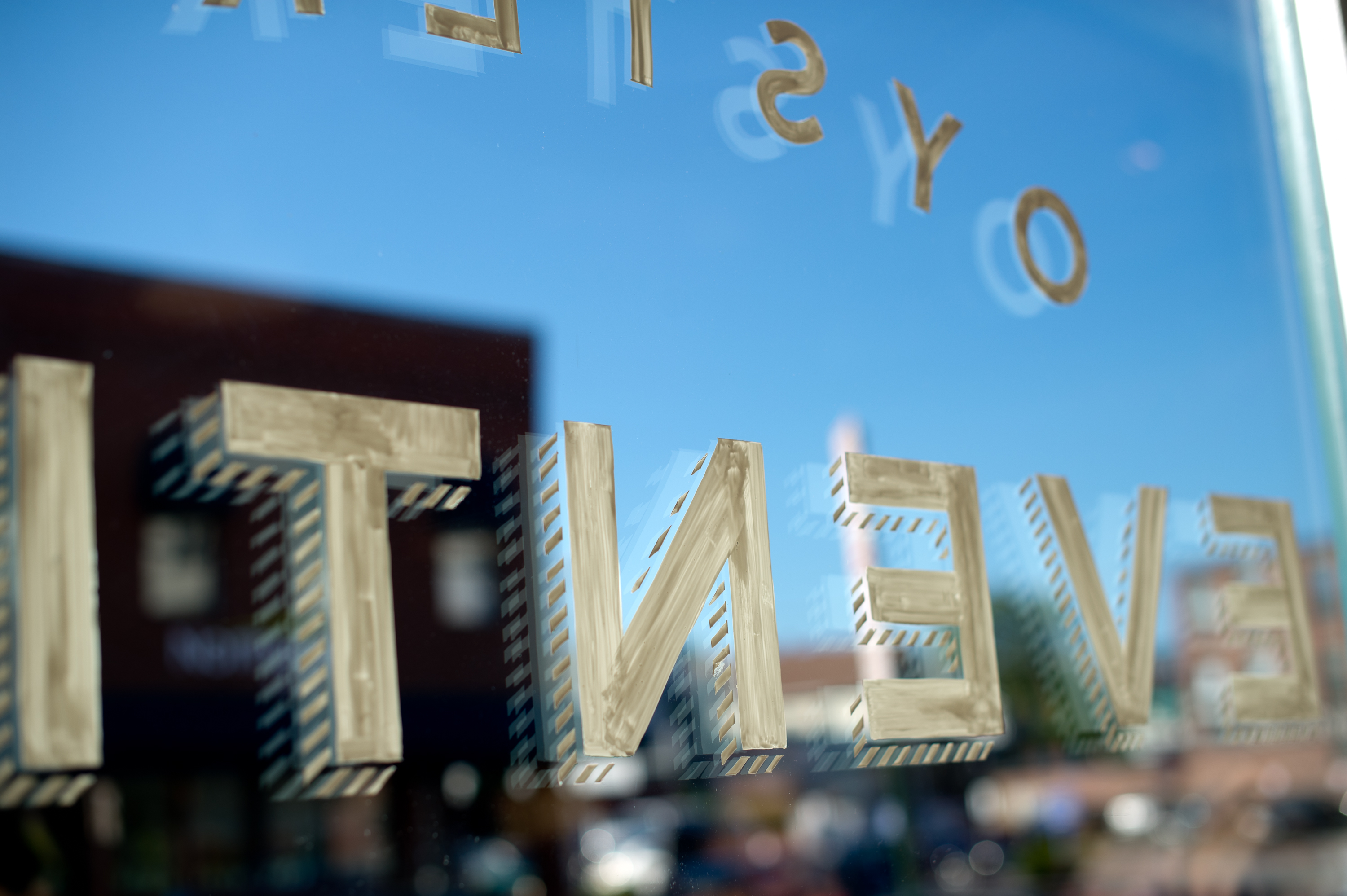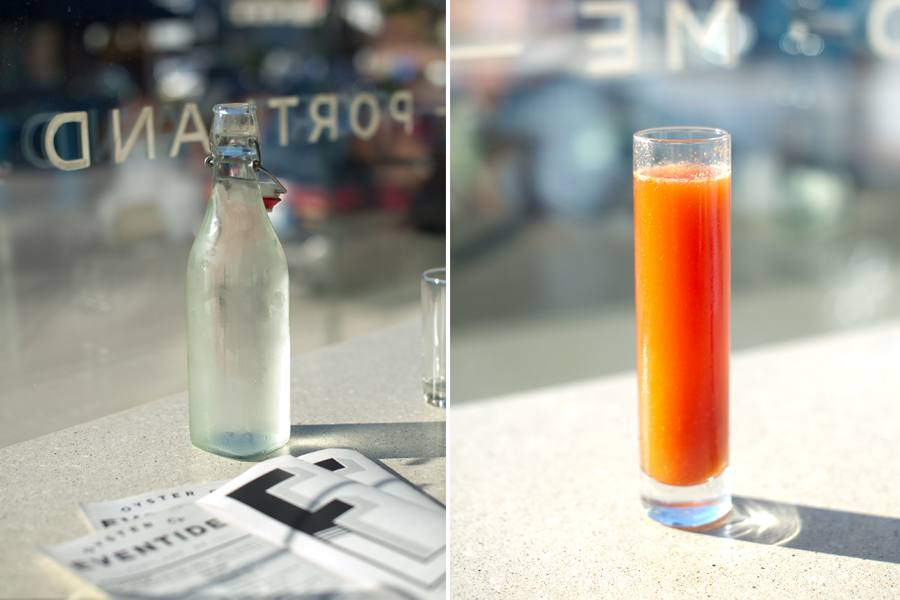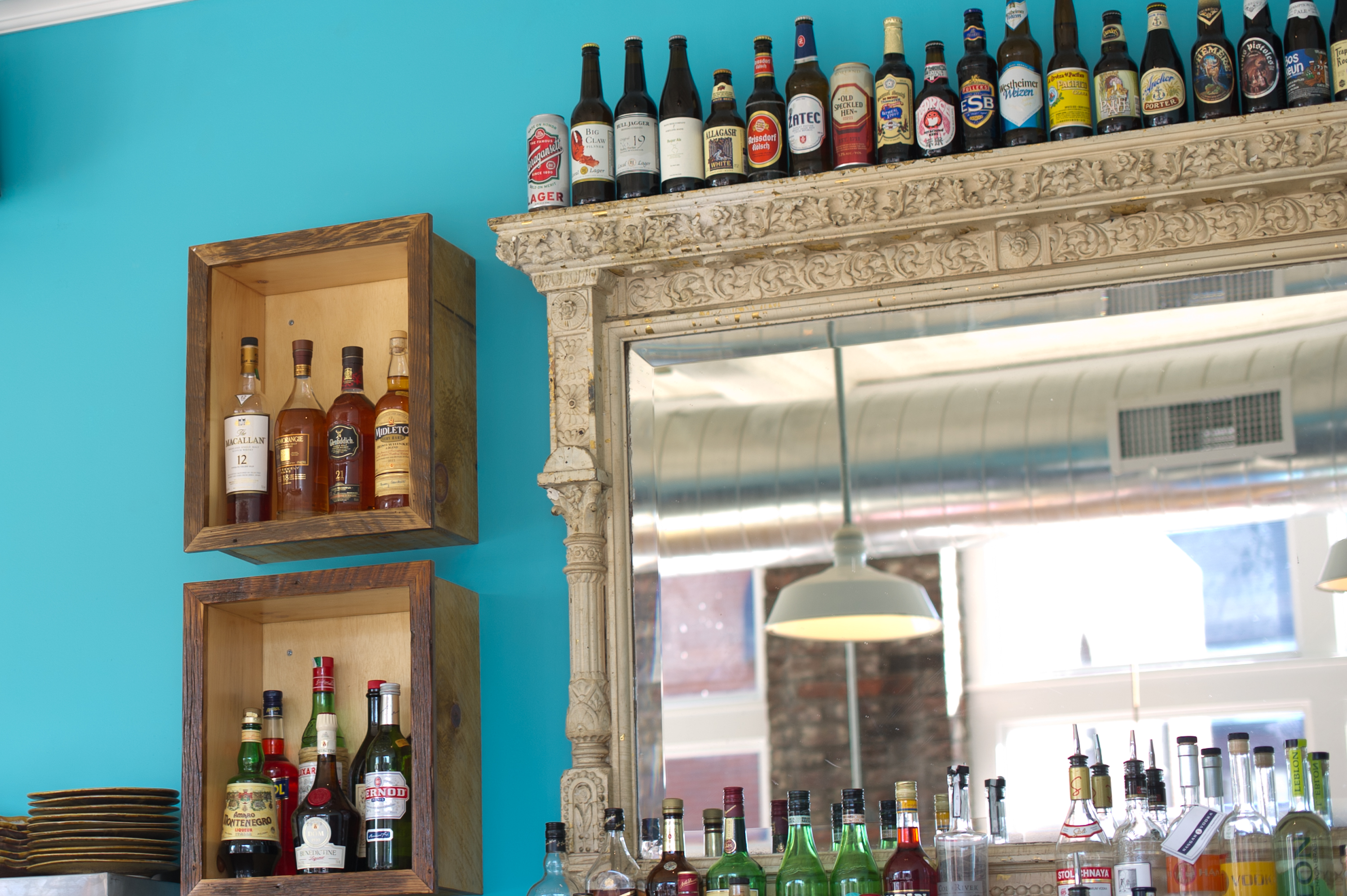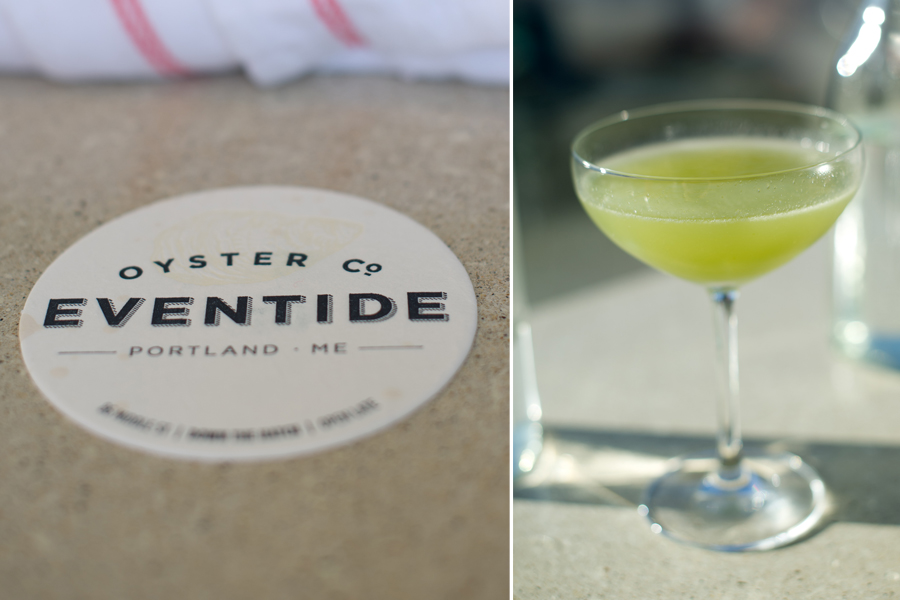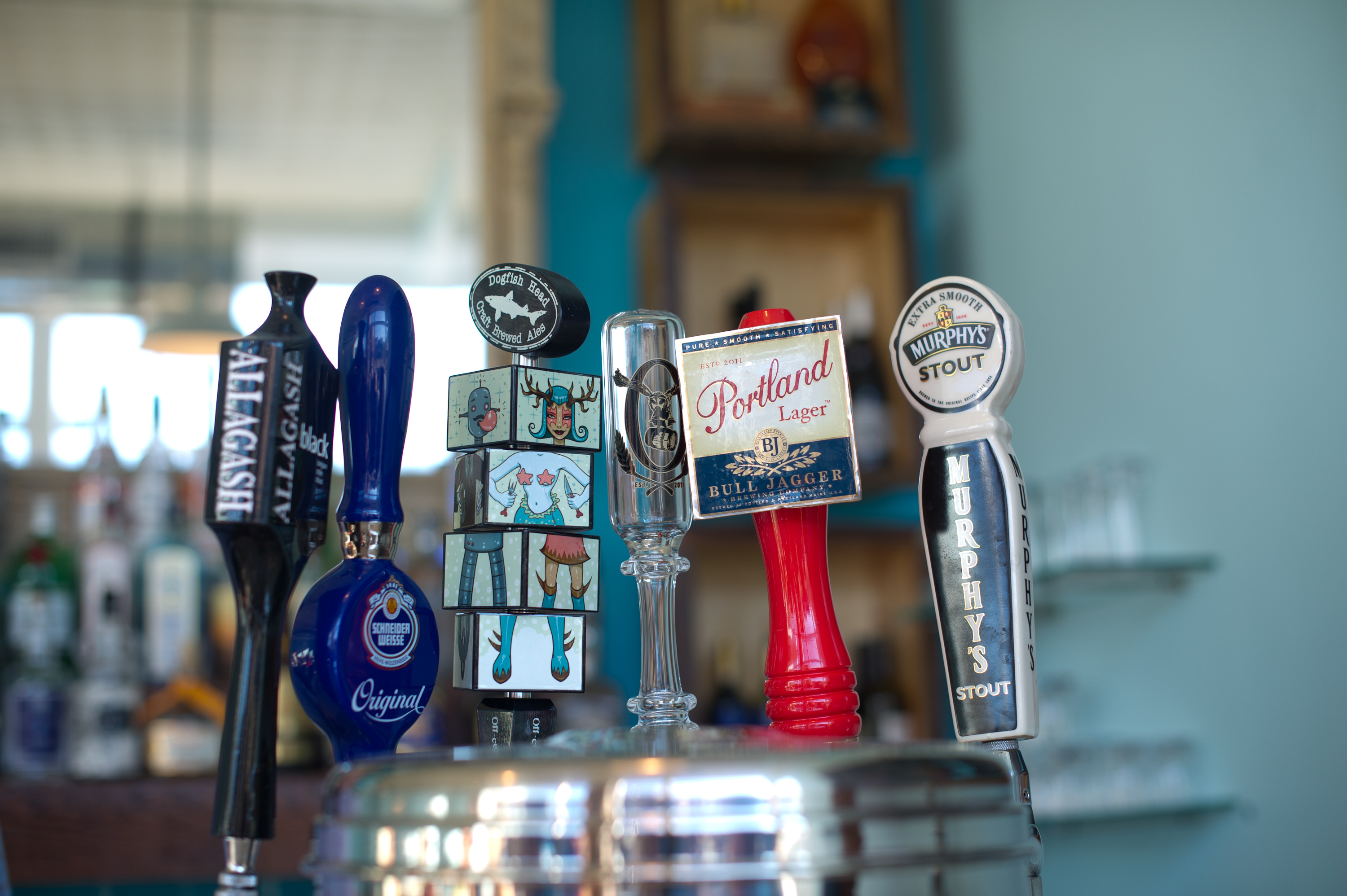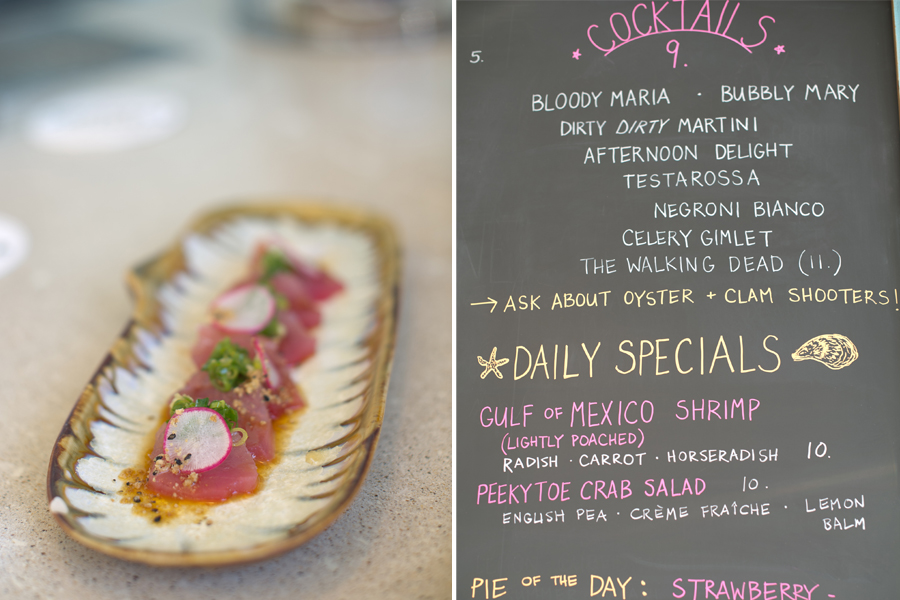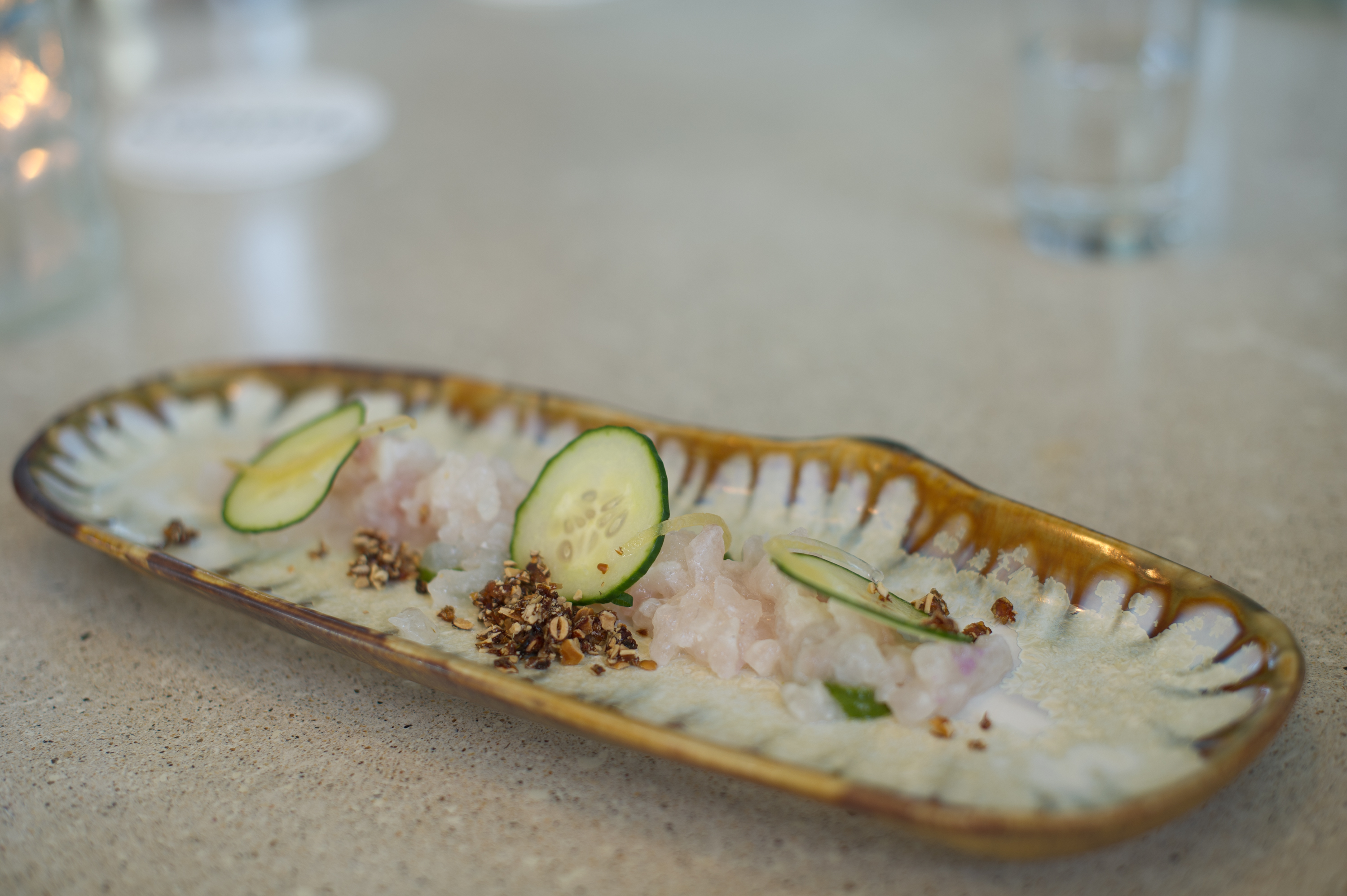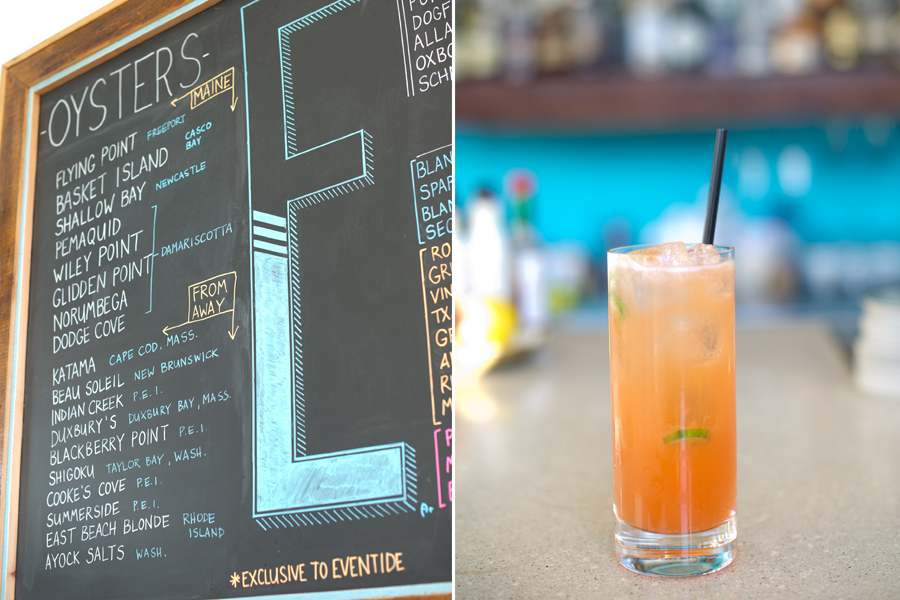 After some drinks and yummy raw seafood we went to dinner at Fore Street. This appetizer was delicious. I wanted to lick my plate!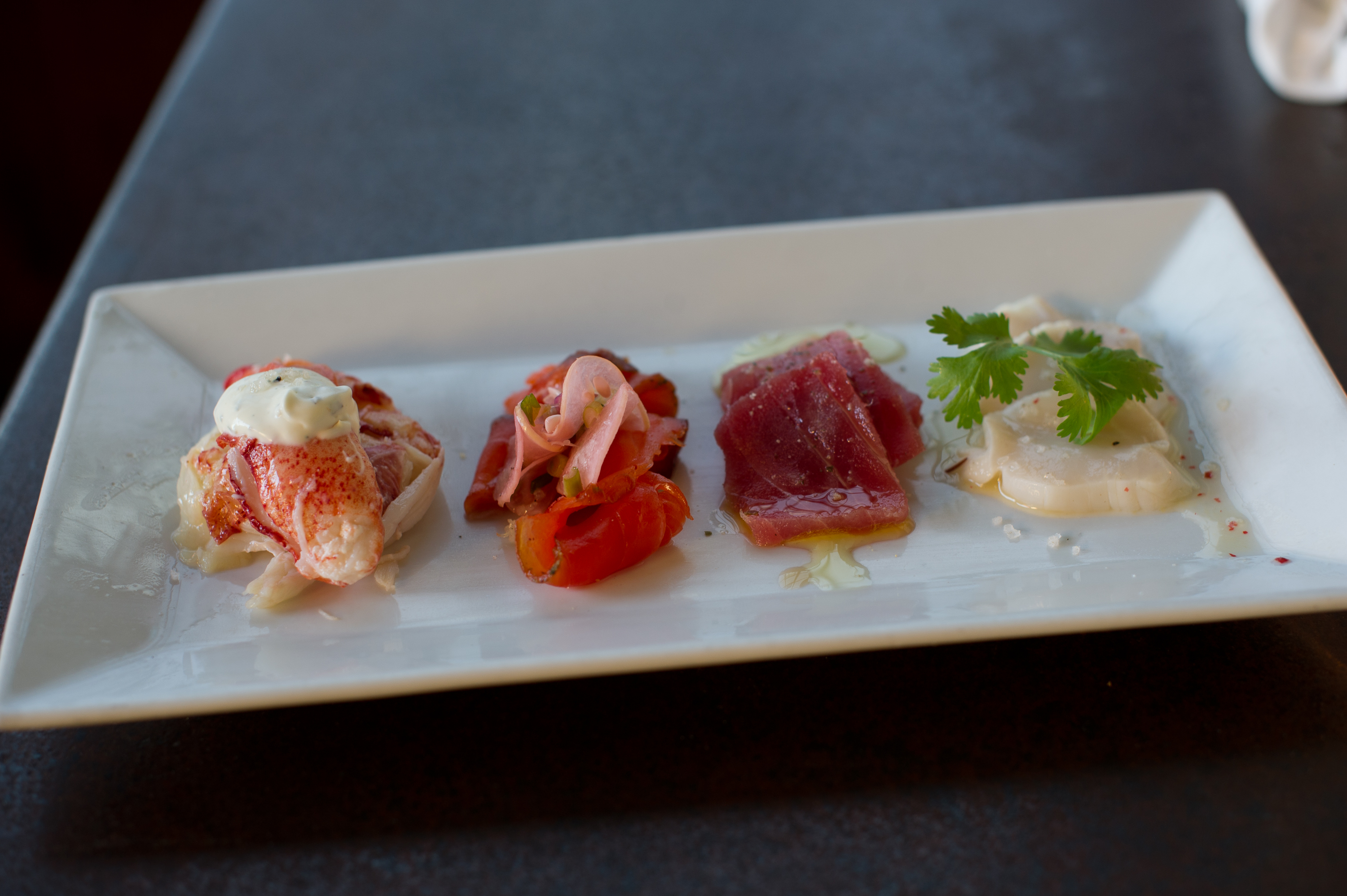 Then we had seared scallops which were raw on the inside (per my request) and rabbit. Both dishes were fantastic.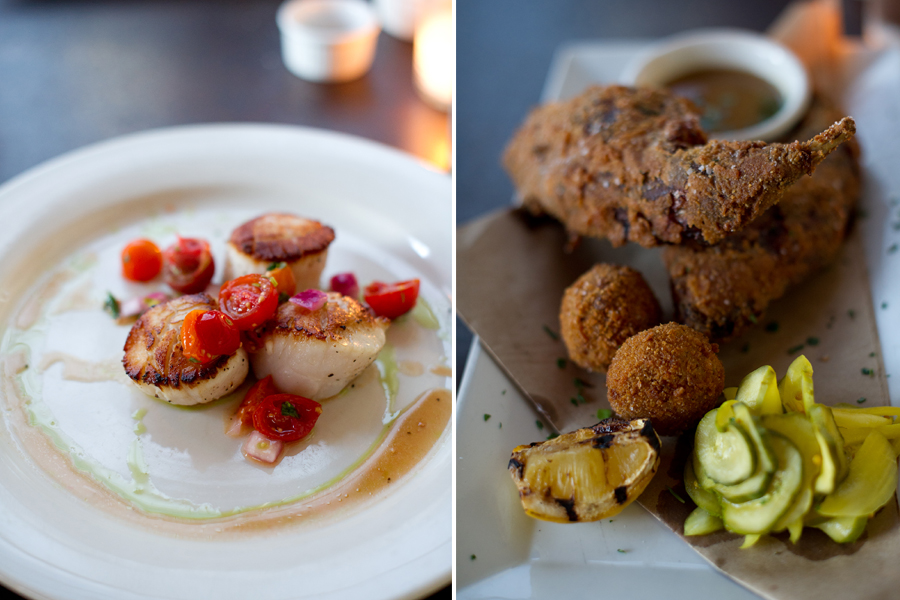 If you find yourself in Portland, ME make sure you stop at these great places.