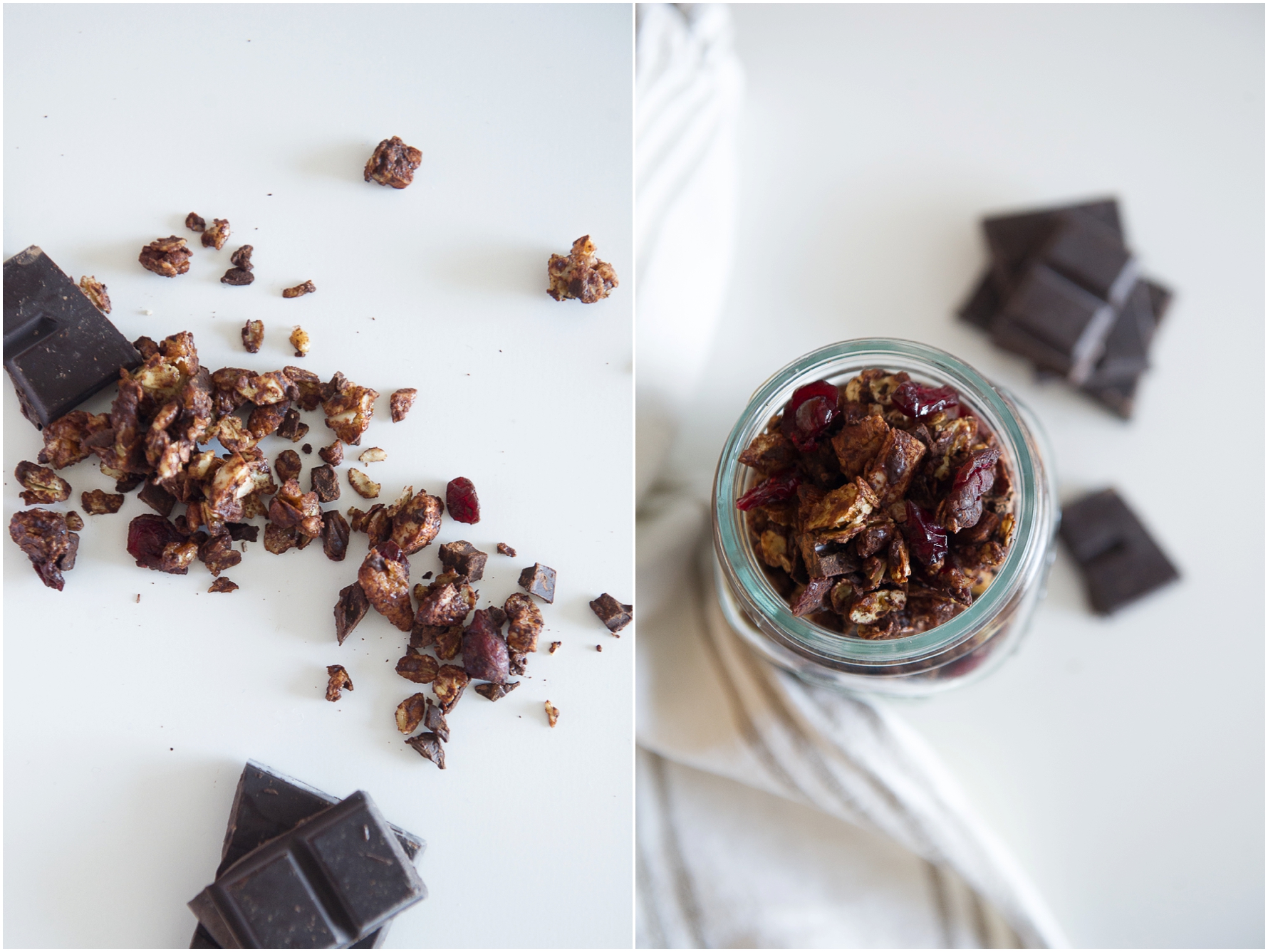 I'm changing things up here a little on my blog. Today I wanted to share a little about my love for cooking, and eating for that matter! I LOVE food and appreciate the process in how things are made. I could talk all day about food. Earlier today I was talking with a friend about how I started making kombucha. My mom was making it, my sister was making it, why not try it! It costs so much to buy and I wanted to know exactly what went into this fermented drink anyway. (More on that later.)
Today I wanted to post about the chocolate granola recipe that was sent to me from Mast Brothers. When Jared and I first moved to Brooklyn we stumbled upon their shop while exploring our new neighborhood and have been enjoying their chocolate ever since. I love their chocolate. My favorite flavor is their seasonal truffle flavor. I also include there chocolate as a gift to all my couples because I believe in supporting local businesses AND who doesn't love a little chocolate?
On to the granola. I've made lots of granola but never chocolate. I love the chocolate granola you get at the store but also don't like all the extra ingredients added to keep it from going bad. This granola however is kind of like a dessert. There is SO much chocolate in it I haven't actually eaten it for breakfast but a snack or dessert. If you want to try making this at home it was really easy and quick to make. I didn't have the coco nibs but I think it still came out great. Here is the link to the recipe on Mast Brothers site. If you make this recipe let me know how it came out!